Hack Belgium
28 April 2018
Oversold and disappointing: this is how I see Hack Belgium. Sloppy workshops, pointless brainstorming exercises, unannounced schedule changes, talks labelled workshops. I feel like I have wasted time and money.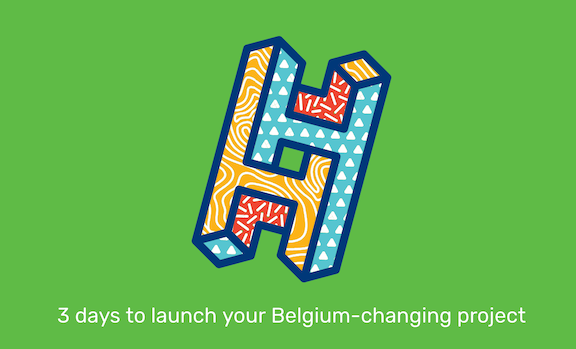 Day 1 - Exploring
I had registered for several education-related sessions as it's my current field of work.
Obviously, it is not enough to label some people "Expert" and place them in a room with an "Agile Coach" to have something meaningful happening. In my book, it takes more than Post-Its and pens and asking people to brainstorm on predefined questions to make a workshop. Granted, this gave me the opportunity to talk to several persons outside my usual IT horizon but most of them were wondering what was the point of the exercise.
During that first morning session, my associate had no workshop to attend. He had registered for something else, but his session had been moved or cancelled without prior notification, even on the HB event app. We had paid a hefty sum of money for a "PRO" access badge, allowing us to register early to the different workshops and make sure we could get a seat. That benefit was negated as he had to find another activity, considering many were already sold out. He was not very happy. And I was wondering what good would come out of my session.
The afternoon was even worse. The two edu workshops had been swapped, and that was announced by the speaker only after the workshop had started. Several people left, and probably some other outside missed the session that was taking place earlier that planned.
The workshop animation was abysmal. During an ice-breaker, you are invited to talk to different random persons. But the instructions were contradictory and confusing. For instance nobody had the time to finish talking. You were supposed to be given one minute to get acquainted with a stranger only to be cut off after 20 seconds. During that awkward activity, I could see how confused other people were too. And it didn't get any better. The group I had joined got stuck during the brainstorming. One of the coach offered advise only to leave us with more questions.
For me, nothing useful came out of that weird activity, for lack of better word. I went home disappointed, hoping the next day would be better.
Day 2 - Building
It is a sad vision, specially in the afternoon. The venue looks deserted compared to the first day.
The speakers were okay or even good, I won't point my finger to any particular session here. One was supposed to allow the audience to code along but there was no time to follow as the pace was too fast and some code was copy-pasted. For another one, I had to find out where the speaker was 10 minutes after the scheduled starting time…​ Confusion on who was supposed to do the talking. We ended up with two presenters for…​ two listeners. I love the scale of it and I enjoyed the presentation. Then it reminded me the event had already been deserted.
The announced objective of the day:
Build your idea by planning how it will work in the real world
But none of what was discussed today or yesterday was my idea. Therein lies the rub.
End of day 2: you have the blueprint of your project
I admit I dropped out, but remember, it would not have been my project.
Day 3 - Launching
If my endeavour turns out to be successful, hackbelgium will have nothing to do with it.
---
Comments are disabled. Feel free to share your thoughts on Twitter.
Les commentaires sont désactivés. N'hésitez pas à partager votre opinion sur Twitter.